I work hard during the week and not being one for lounging about when I do get some free time I am always looking for a great day out. The trouble is, now that I have reached a certain age, I appear to exhausted most of the possibilities in the UK and there are few attractions which have merited a second visit. I have been spoiled by travelling too much and discovering so many special places. So much of what is on offer in the UK just doesn't seem to cut it anymore.
I know that familiarity can breed contempt and that there are some incredible places to experience in the UK but I have done most of them to death and so it is always exciting when something new pops up. This year I have spent many an hour trying to figure out what to do with some spare time and was delighted to have the opportunity to test out the new attractions that did appear.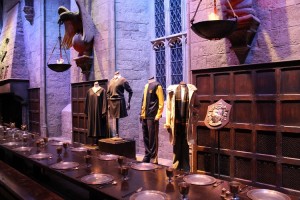 I started out with the Harry Potter Tour at Warner Bros studios in Hertfordshire. I am no great fan of the books or the movies but it sounded like an interesting place to go and I wasn't disappointed. When I tried to book a ticket it soon became apparent that either the whole country was Harry Potter crazy or that many people were struggling to find somewhere to go just like me. I had to book weeks in advance to snaffle a weekend place and when I arrived the place was packed. Thankfully the tour was engaging from the start and proved to be a fascinating insight into movie making. You certainly don't need to be a Potter aficionado to appreciate this attraction.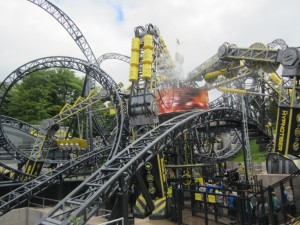 Spurred on by a great day out I then made plans to visit Alton Towers. I have been to the theme park countless times but the arrival of a new roller coaster is always a good reason to revisit old territory. The Smiler turned out to be a relatively decent ride and I had a good day out but the queues for the new attraction were horrific providing more evidence that the people of this nation are rather short on things to do.
My final foray into the unknown was to try out Pirate Island Golf in Woking. I have always loved a game of mini golf and have spent many a happy hour on some of the great courses in America and so I was pleased to discover that this new attraction had been built. To be fair, this course was a pretty decent effort with some great landscaping and interesting holes. The prices were very reasonable too but yet again half of the country seemed to be there at the same time as me!
None of the attractions I visited rival Disneyland or a hike in the Alps but beggars can't be choosers. My only problem now is that I have done them all and need something new to look forward to. The winter is always a particularly awkward time for days out because of the weather but I really don't want to spend hours indoors twiddling my thumbs. You know things are bad when you start envying the kids for their toys! I think a trip to the theatre is in order as there are some great looking shows that I have yet to see. I will take myself off to Charlie and the Chocolate Factory or the Bodyguard if I can get a ticket which I probably can't because everyone else will be doing the same thing.
Byline
Article by Sally Stacey