It was only recently that I realised that virtually every year of my adult life I had wanted to take a holiday over the Christmas period but in an epic fail had never actually managed to leave the country! As the so called festive period approached I always found that I felt somewhat less than festive and was dreading the inevitability of so much that happens at Christmas.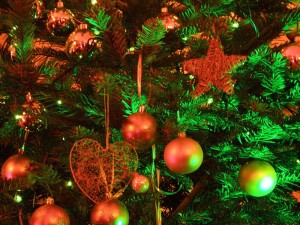 Same as it Ever Was
Call me miserable but the thought of all that cooking and clearing up is never enticing. After the catering effort there nothing much to do other than settle down to watch the umpteenth repeat of a film I never liked in the first place and the weather is usually fairly unpleasant. Most of my guests usually just fall asleep in their chairs and only wake up if I have the nerve to switch TV channels in an attempt to find something worth watching.
Why Am I Still Here?
Every year I find myself thinking here we go again as I contemplate resurrecting the rather sorry excuse for a Christmas tree that lurks in my loft. I put the decorations up without enthusiasm and then find myself scandalised by the cost of a turkey. So why haven't I actually packed my bags and done a runner to somewhere more appealing?
Excuses
At first glance Christmas seems like such a good time to travel. You can escape all the things that make the traditional Christmas such hard work and frankly so boring. If you are sick of the winter weather you can travel to sunnier climes and the public holidays mean that you can grab time away without putting a massive dent in your holiday entitlement. The trouble is that all these compelling reasons to travel are pretty universal and so everybody is at it. If you travel during the festive period you are going to pay serious money for the privilege and it is this issue that has always stopped me in my tracks.
I love to travel and with a limited budget I must ensure that I get the best value for money. One overpriced trip will mean cutting another break from my schedule and this has always resulted in me deciding to stay at home. With a liberal sprinkling of guilt over abandoning my parents thrown in, I inevitably decide to keep my feet steadfastly on home soil.
This Year
This year I am yet again staying at home for Christmas. The old decorations will make yet another appearance and one more overpriced turkey will pay a visit to my oven. Boxing Day will again be spent watching crap television and eating cold meat but then a radical change to the usual order of things will occur. 27 December I am flying to Slovenia for a week's skiing in the Julian Alps . On New Year's Eve, that other repeatedly disappointing occasion, I will be toasting the arrival of 2014 on foreign soil. I have finally found a way forward that doesn't leave me guilt ridden and that didn't cost the earth. Yippee!
Byline
Article By Sally Stacey