More people than ever are now shunning travel agents and tour operators and are organising and booking their own holidays. Those who arrange their own trips save money and do not have to make compromises on when they fly and which property they stay in. Everything can be sourced and booked online but when it comes to self-catering accommodation it can be hard to sort the wheat from the chaff.
The Listings
Most houses and apartments are privately owned and so an amateur will be listing the properties on the various letting sites. Whereas hotel websites tend to give you all or most of the information you need to make a decision, the private rental listings can leave a lot to be desired. It is astonishing how often crucial information is omitted from the property descriptions and how deceptive photographs can be. The irony is that many properties are undersold rather than overblown.
Short on Information
I can't understand why some owners create such sketchy listings. It isn't difficult to imagine what potential renters are looking for. All owner need to do is imagine what they would want to know before they make their choice. I am guessing that there are some issues which the majority of travellers would be concerned about and others which may be crucial to some and insignificant to others and so the more information that is included the more likely the owners are to attract interest.
Italy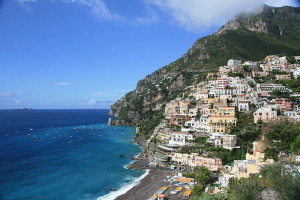 I have had a couple of experiences where I have arrived at my chosen property only to find that it was much better than I had ever imagined from what I saw online. A few years ago I booked a stay in what was described as a two bedroomed apartment on the Sorrentine Peninsula in Italy. I chose it because the location was good and the price was favourable in comparison to others in the area. When I arrived, the property turned out to be an entire house rather than an apartment, it was really quite big as well. Both bedroom were enormous and had balconies and the house was set in a private courtyard with secured parking. When the owner opened the door for me I was stunned! The sea view from the master bedroom was amazing and the décor was gorgeous with a marble staircase, great furniture and beautiful filigrain lights. This property was chronically undersold in the listing and I had got very lucky indeed.
Slovenia
A similar thing happened to me last year when I travelled to Slovenia. I was looking for a property to accommodate myself, my partner and two single friends. I found a listing for a three bedroomed apartment in exactly the right location and booked it. The place looked very nice in the listing but not nearly as fabulous as it was in reality. I again arrived to find that the property was a house. It was much bigger than I had anticipated and was so well equipped that this fact really should have been highlighted in the listing. The kitchen was a marvel and had all the homewares and accessories that you could ever want and I absolutely loved the place. In fact I loved it so much that I returned 9 months later for another stay!
You hear many stories of misrepresentations online with people being left disappointed or worse but sometimes the opposite is true. If you are in any doubt about a property then contact the owners and ask copious questions and do seek out reviews of the place. It is highly likely that some major advantages or disadvantages have been omitted from the listing and you might need the thoughts of previous renters to form an accurate opinion.
Byline
Article by Sally Stacey