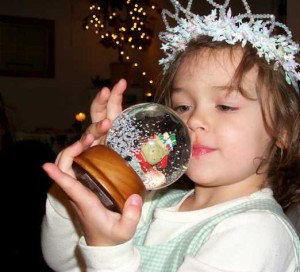 With the festive season approaching airports and airlines are issuing warnings reminding passengers to think carefully about what they pack, especially in their hand luggage. Christmas journeys see travellers packing all sorts of things which they would not normally consider taking on holiday and inevitably some passengers fall foul of security regulations, often with what appear to be innocent items.
Party Extras
The little extras that help a Christmas Party go with a bang are certainly on the no fly list. The vast majority of airlines will not permit Christmas crackers on the plane, even in the hold, and party poppers are an absolute no no. If you are travelling for Christmas and need these items you will have to buy them at your destination.
Edible Goodies
Many festive goodies may be allowed onto the plane but only in the hold. Restrictions on the volume of liquid you can take onto an aircraft mean that passengers will have to be careful about products like brandy butter, olive oil and even custard which can certainly only fly in the hold. If you are travelling outside of the European Union you should also check customs and quarantine regulations at your destination as there are often strict rules about what food products you can carry into the countries.
A Surprise Offender
Christmas gifts can fall foul of the regulations too. It is all too easy to overlook some items and run into trouble as I found out recently when travelling with a friend. We were in Italy and attempting to pass security to catch our flight home when my friend was stopped after his bag was scanned. He was asked if he had anything round in his bag and we were both confused and could think of nothing which could be considered worthy of inspection. When his bag was opened a quick search revealed a snow globe which he had purchased as a souvenir. Once the security officer was satisfied that it was simply a toy we were allowed to pass through but I now realise that the officer made a mistake. He should not have permitted the snow globe onto the plane because it contained a volume of liquid which was over the allowance.
Toys and Gifts
There are other toys and gifts which may also run you into trouble. Sports equipment like baseball and cricket bats must travel in the hold as they could be used as weapons. Water Pistols, toy guns and indeed anything which could be mistaken as a weapon must travel in the hold too as must anything containing knives and scissors like a vanity set.
If you are travelling at Christmas you will doubtless be carrying several items that would usually stay at home and in the excitement of the moment these things just get thrown into your bags without a second thought. Most Christmas presents will be perfectly fine to travel even in your hand luggage but have a good look at everything you are taking to ensure that there are no liquids, sharp objects or items could be construed as a weapon.
Byline
Article by Sally Stacey