When travelling abroad I have often marvelled at other tourist's propensity for buying tacky souvenirs of their trips. Plastic Eiffel Towers and Coliseum ashtrays are a bit of a cliché but must retain some level of popularity as the streets are always full of places to buy them. Why anyone would want these things I cannot imagine as they are not indicative of the nations or the beauty of the buildings and serve no useful purpose whatsoever. Sadly things are not much better in England as I discovered this very weekend when I ventured out for the afternoon to a tourist hotspot.
A Sunny Afternoon
I was looking for somewhere to spend a sunny afternoon with my friend and after a brief discussion chose Windsor which is only a few miles down the road. On our arrival it was obvious that at least half of the country had made the same decision and that the recession had not completely put an end to tourism. The streets of Windsor were teaming with people and there were thousands of international tourists flocking to the famous castle which dominates the town.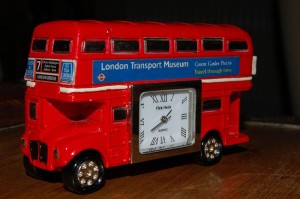 The Delights of Windsor
Windsor is an attractive town sitting on the banks of the River Thames. There are some interesting shops and boutiques to explore, acres of parkland and many bars and restaurants. The old railway station in the centre has been redeveloped to provide an historic and atmospheric home for several eateries and boutiques. It is a pleasant place to while away a few hours exploring the shops and wandering along the river banks and the castle is a spectacular sight. Windsor Castle is one of England's most iconic buildings and right opposite are several shops selling plastic red busses, Beefeater teddies and shopping bags featuring images of the London Underground map!
Bad Souvenirs
Who is buying this rubbish? Do people really come to England to marvel at our historic architecture only to run across the road to buy our equivalent of a plastic Eiffel Tower? What happens when these items find their way to foreign shores? Anyone who has never been to England but who has seen the memorabilia must think that we are a nation of cheapskates who travel everywhere in busses and where the streets are full of men in weird costumes.
Real Souvenirs
The cultural heritage of this nation is so strong that there are enumerable quality wares to take home instead of a tube map. It is like going to Belgium and buying a plastic Atomium instead of fine chocolate or Leaving Scotland with some toy bagpipes instead of fine fabric or a haggis.
Little wonder that national stereotypes are hard to shift.
Unique Treasures
Talking of national stereotypes there was a Japanese tourist in the middle of one of the parks taking a picture of an unremarkable tree with a very large camera. Bizarre behaviour with the castle standing proud on the hill behind her! I didn't think trees were unique to England but then plastic rubbish isn't either and people are buying that!
Byline
Article by Sally Stacey