I always thought of myself as an adventurous traveller willing to explore the places that others wouldn't consider but after reading an article in the Independent today I feel rather deflated. Perhaps I am more influenced by current trends than I had previously thought as it turns out that some of the destinations on my hit list are in fact tipped to be hotspots this year.
The Research
Online giants Travelsupermarket have undertaken research using analysis of search habits and mentions on Twitter to reveal which destinations will be the most talked about this summer. The aim was to uncover spikes in interest in destinations which have not previously been top picks for summer trips amongst the British.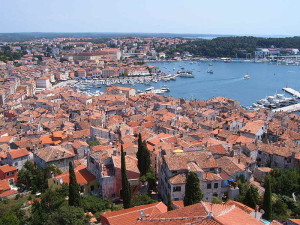 I was surprised to see that it was Rovinj in Croatia which topped the list as I have booked my summer holiday in a small Croatian coastal town. I didn't opt for Rovinj but clearly there is a lot of interest in travel options in the former Yugoslav republic. I don't know whether to be pleased that my choice appears to be a good one or disappointed that I am not original after all!
Scandinavia
Perhaps considering Britain's evident increasing appreciation for all things Scandinavian it isn't a huge surprise that this part of the world features heavily on the list. Copenhagen and Bergen (Norway) are on the list but it was the inclusion of two other cities which gave me a jolt. I have been mulling over where to go for a short break in September and had pretty much narrowed down my choice to Gothenburg and Reykjavik. If I do go ahead with my plans to visit either of these destinations I am going to find a fair few British travellers there if the research proves to be accurate.
The Rest
Warsaw, St Petersburg, Tel Aviv, Biarritz and Valletta complete the list. I hadn't considered any of these so maybe I have missed something. I wasn't aware at all that I had been influenced in my choices and perhaps I haven't been and it is all a bit of a coincidence but I doubt it. Something must have sparked an interest in these new pastures and not just for me but it is difficult to put my finger on what.
Spirit of Adventure
One thing is for sure. It is great to see that travellers are getting adventurous. There is no reason why we should all default to the same old destinations. There are many amazing things to see across the world and some truly unexpected delights and it is well worth taking a risk on somewhere a bit off piste when you are booking a trip. From great scenery to fine wines, you never know what you are going to discover but there is always something brilliant to find.
One word of caution though. If you have aspirations to visit a lesser known destination then don't delay too long. If you discover a hidden gem it won't stay hidden for long. I am only hoping that my little Croatian town is still undiscovered when I arrive in June. I want to get away from it all not arrive to find that half of Britain is there with me!
Byline
Article by Sally Stacey