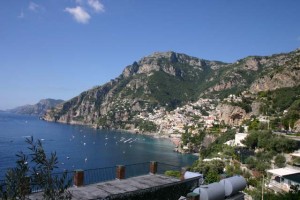 One of the many delights of international travel for me is sampling the food and drink on offer in new destinations. Each country and region has something special and unique to sample and I always revel in the search for local p is always an important element of any trip. I have never visited a new region without finding some wonderful things but I doubt if I will ever stumble across anywhere with so many culinary treats as the Sorrentine Peninsula.
Arriving
I still have vivid memories of driving towards Massa Lubrense having just stepped off the flight from London to Naples. My interest was piqued immediately by the many signs advertising the local buffalo mozzarella and I was fascinated by the small stalls on the side of the road featuring colourful and exotic looking displays of fruits and vegetables.
The Kitchen
On arriving at the house I had rented I was pleased to find a well equipped kitchen with everything I would need to make the most of the local delicacies. Indeed this was a kitchen with every utensil and tool you could think of, several that I had not encountered before and a really good set of pans. Clearly food was a big issue for the locals.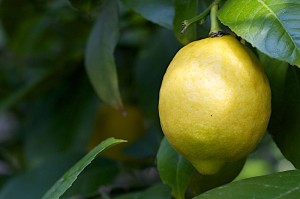 Fertile Region
The region is rich and fertile with a wonderful climate and volcanic soil. The resulting produce is quite unlike anything I have tasted before and I could have filled an extra case with the things that I would have liked to have taken home. My first local purchases were some Sorrentine lemons which have to be tasted to be believed and naturally a bottle of limoncello which failed to last beyond the first evening!
Great Finds
I then invested in a string of chillies from a roadside vendor which were delicious as was a rather large melon from another stall which was costly but worth every penny. The fabled Mozzarella was pretty special and the perfect partner for the incredibly luscious plum tomatoes that grow vigorously on the slopes above the Mediterranean.
Boozy Treats
The real highlight of the trip turned out to be a drink and one which I wouldn't normally have tried. When walking through a village I was accosted by a local who was keen for me to try his home made booze. The limoncello was excellent but he then produced an odd looking concoction in an old olive oil bottle which he explained was made using wild aniseed. As I don't usually like aniseed I was none too keen to try it but as the guy was virtually pouring it down my throat there was no escape. The drink was heavenly and so I left with the entire bottle!
I Very much enjoyed my stay in the region and who wouldn't revel in the scenic wonders of the Amalfi coast, the historic treasures of Pompeii and the magnificence of Vesuvius. Ultimately, though, it was the food that made the biggest impression. Not the expensive restaurant fare but the things that I picked up from the roadside vendors and enterprising locals. It sounds ridiculous to marvel at a lemon but just taste one and you will see what I mean!
Byline
Article by Sally Stacey