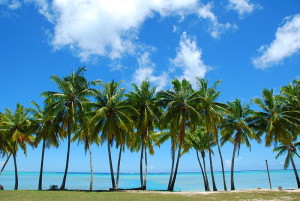 When your holiday is approaching your thoughts inevitably turn to the subject of what to pack and with some airline luggage allowances being rather stingy the task of deciding what to take can be difficult. The situation is even worse if you have opted to take hand luggage only and so some careful planning is in order! You must be careful not to exceed your allowance otherwise you risk incurring additional charges which can be fairly hefty. There are some things you can do to minimise the volume you have to carry without making unwanted sacrifices and here are some top tips on how to keep your luggage to a minimum.
Beauty Products and Toiletries
The easiest thing to do here is not to take any! Leave them at home and purchase what you need when you land and you will save yourself a lot of weight and space. If you have bags for the cabin only you are restricted to 100ml bottles anyway and so you will be forced to buy at least some of what you need on arrival. If there are some expensive beauty products and creams that you really want to take then get your hands on some small plastic pots and bottles which you can buy cheaply in many chemists. Use these to take just enough of your products for the trip and leave the rest at home. If you use a hairdryer check out in advance if the hotel or apartment that you are staying in has one before you bother packing it and if you can get away with it take a comb instead of a hairbrush to save space.
Clothes
The secret of clothes packing for a holiday is to think about flexibility. Select garments which are mix and match and can be swapped around to create several different looks and outfits from just a small selection of clothes. Stick to just one or two principle colours for your wardrobe so you don't need to take too many matching shoes and handbags. If you pack casual clothes for the day and a smart wardrobe for the evening you may run out of space quickly. Choose items which can be pretty much worn anywhere. Floral summer dresses are a great bet as they can be worn alone in the day and then with a shrug or bolero at night. Lovely prints from Monsoon and Sandwich Clothing will do the trick nicely and anything in washable fabric that dries quickly will help you. You can then just quickly clean the clothes in your room with some travel wash and hang up to dry. If you are taking a jacket wear it on the plane even if you have to tie it around your waist. It will be the biggest item of clothing and so you will want to keep it out of your luggage and you can use the pockets to carry a few thing too!
Shoes
Footwear is bulky and can be heavy and so keep it to a minimum. If you have chosen your clothes wisely you should be able to get away with one pair of comfortable shoes for the day and one smart pair for the evenings. Unless all of your garments are the same colour take utilitarian white or black footwear that goes with anything rather than your bright pink Converse which might look great with one outfit but terrible with another! Whatever you choose to take wear the bulkiest pair of shoes on the plane to avoid having to pack them.
Byline
Article by Sally Stacey