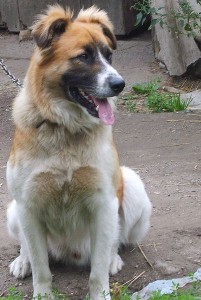 Our holidays are always highlights of the year but for pet owners they can be a stressful time too. It is never nice to leave your much loved pets behind and there will always be concerns over their welfare whilst you are away. Sometimes it can be difficult to decide how they should be cared for so here are some tips to help you make that all important decision.
Boarding Kennels or Staying at Home
A boarding kennel or cattery is the safest place to leave your pets providing it is a good one. Always visit the establishment first to check out the facilities and look out for well secured enclosures with double door access and which look clean and fresh. Only use establishments which insist on vaccinations and if you are going away in winter make sure they have heating for the runs. If you don't feel comfortable with the place them don't use it but if you think it could be a winner then seek testimonials if they are available. A personal recommendation is worth its weight in gold. There should be a good kennels in your area but even that may not suffice for the pets who simply find staying away too traumatic.
Choose Carers Wisely
If your animals have to stay at home or you would feel better if they did then it is crucial to ensure that you find the right person to look after them. It is tempting to accept any offer of help but not everyone can be relied upon to do the right thing. Your chosen carer must be responsible enough to deal with medical emergencies, to walk the dogs regularly and to cope with any medication they need to take. The carer will also have access to your home and everything in it and so they must be someone you trust implicitly.
If you do leave the pets at home take care to leave an ample amount of food and funds to get more if required. Leave only favourite foods and special treats as you don't want the carer to have to deal with fussy eaters and protests. If your animals are on medication then order enough to cover the duration of your trip and more in case your return is delayed and always leave your vet's contact details to hand. Shut the doors of any rooms you would rather your pets don't visit in your absence and let the carer know which areas you would like to remain off limits.
Always amply reward your carer for their efforts. If they do a good job you will want to use them again in the future so make it worth their while!  You want people who are happy to look after the animals not those who see the task as a chore or an imposition.
Professional Help
If you don't have the right friend or neighbour available to help you out then you can always turn to the professionals. Most areas have local businesses specialising in all aspects of pet care and many will provide a service for holidaymakers. Do carry out the usual checks but if you can find a reliable company then you can leave your pets happy at home whilst you enjoy your trip. The professionals will be a more expensive option than using friends and family but you are at least guaranteed that they will value the work.
Byline
Article by Sally Stroud