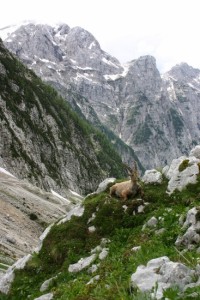 My constant quest for the best value holidays is not a result of being a cheapskate. No! Honestly it really isn't! I seek out the deals because I love travelling and need to spread my puny budget as far as possible. It is not just a case of finding the lowest price but more one of the best overall value and the best time to make the trip. If I am going somewhere special I don't want to share my experience with half of the developed world and I can't bear to waste my precious holiday time in queues. Long lines and high prices put me in a rage and so I make all reasonable attempts to buy myself the best experience that I can. If you do your homework and make a big effort it is incredible how much better your holiday can be.
Disneyland Paris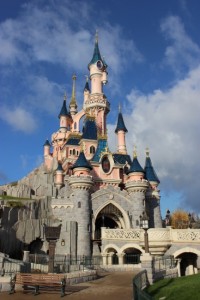 Despite many stories of financial woes and disappointing visitor numbers the fact is that Disneyland Paris can get disgustingly busy to the point of unpleasant. Queues for the main attractions can be as long as 3 hours and forget trying to buy your lunch which frankly you wouldn't want anyway as the food is appalling. It is absolutely imperative to visit this park off-peak and preferably off off peak! It is not just an issue of the crowds which are bad enough but also of the price. Travel at the wrong time and you are going to pay a price commensurate with the national debt of a small country in order to do nothing at all because of the crowds. Last year my friends and I were planning a visit to Disney only to discover that the cost of a stay in a mid-priced hotel for 3 nights would be £800 each during the summer! Ok this included the park tickets but I would want a ticket on Virgin Galactic for that money. In the end we travelled in December and paid £180 to stay in the same hotel. The parks were almost deserted and we were able to do everything without queuing. It was cold but the sun was shining on us in more ways than one.
Skiing
I took my first skiing trip this year and boy was that an eye opener. I couldn't believe the prices at some of the resorts and found numerous tales of interminable waits for the lifts. I asked myself if the actual resort mattered that much as snow is the same wherever you go, right? I figured that there must be some quiet resorts which still offered good ski runs and fabulous scenery and so I launched a major investigation. I discovered that the Slovenian town of Bovec was very cheap, very quiet and had a reasonably priced lift pass which could also be used at two Italian resorts nearby. I duly rejected the £1100 holiday in Switzerland that I had seen and opted for the £285 trip to Slovenia. What I found was stunning scenery, a great variety of runs and no people. One afternoon in the resort of Tarvisio my friends and I were the only people on one of the slopes and we did not have to queue for a lift once on the entire trip. What a result! I saved so much money that I could afford to book a return trip for the summer to try out the water sports on offer.
Poland
Talking of winter trips, another spectacular success was my adventure in Poland. I had very much wanted to see Krakow and to visit Auschwitz and discovered that travelling in the winter would save me a fortune. Poland gets rather cold in the winter months, a fact which appears to put off the majority of tourists but as the Scandinavians often say there is no such thing as bad weather just inappropriate clothing. I packed my thermals, denim and walking boots and took the trip in January. I had great flights and a 3 night stay which was an incredible experience all for the enormous expenditure of £76.50!
Great Holidays
The best holidays are not about the level of luxury at your hotel or the kudos of the resort. They are about what you actually get to see and do. To avoid the crowds you may have to brave the cold or seek out new destinations but that is all part of the adventure. I will not let frost bite and chilblains get between me and another awesome trip!
Byline
Sally Stacey is a travel nut and regular blogger. You can check her now on Google+