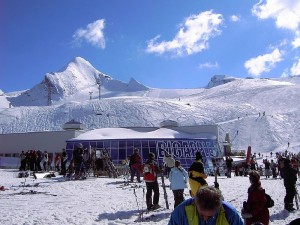 What better way to escape the same old summer beach holidays and resorts than a snowy excursion? Here are six fabulous destinations to brush up on your skiing skills or practice your snowboarding.
Kaprun Glacier
Providing sports facilities all year round, Austria's Kaprun Glacier is located in the country's Pinzgau region. The glacier runs along the northern part of the Glockner Group of Alpine slopes, which also includes the 11,693 ft tall Großes Wiesbachhorn mountain. This makes for some staggering scenery, with stunning, jagged mountains to drink in as you glide down the crisp snow.
Les Deux Alpes
France's Les Deux Alpes brings luxury accommodation within its resort villages. The ski villages themselves stand at an altitude of 5,413 ft and commands impressive views and beautiful slopes. Also the name 'Les Deux Alpes' implies that it is named after two Alpine peaks, it actually refers to the two villages, Mont-de-Lans and Venosc.
Zermatt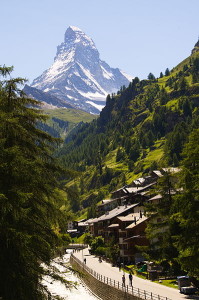 Zermatt was put on the map when Edward Whymper stayed there in 1865, during the explorer's climb of the Matterhorn. This German-speaking village is located in Switzerland's Valais region. Today, there is a very high level of tourism, which might make Zermatt less attractive as a getaway, but its connection with the fascinating, and tragic, Matterhorn expedition does give it a fascinating legacy.
Cerro Catedral
One of South America's largest ski centres, Cerro Catedral boasts an area of just under a square mile, which contains a total of 62 miles of ski runs. The resort's capacity to take on large numbers of visitors makes it an ideal place for families. However, one of the main draws is the gorgeous view of the Nahuel Huapi lake. If you don't mind a busy holiday destination, it's time to pack the equipment and clothing and book for Patagonia!
Timberline Lodge
Building on Timberline Lodge was completed in 1938 to boost tourism to Oregon's Mount Hood. The lodge resides within the grounds of Mount Hood National forest, and sits at an altitude of 5,960 ft. For movie buffs, the Timberline Lodge was the sprawling hotel seen in Stanley Kubrick's 1980 horror thriller The Shining.
Coronet Park
With an exceptionally long snow season, Coronet Park in New Zealand attracts skiers and snowboards across the months, which allows for a staggering of visitors. The resort is popular for a number of reasons., but mainly for it's very modern facilities, especially for beginners, with specific beginner slopes and a high speed beginner chair lift.
Byline
Article by Peter Shorney